Motto: "Together with King Leka, for Albania"

Her Majesty Queen Susan of the Albanians, daughter of Alan Robert Cullen-Ward and Phyllis Dorothea Murray Prior.

Queen Susan was born in Waverley, New South Wales, Sydney Australia, on the 28th of January 1941. She died 17th of July 2004, at the age of 63, in Vishnje village, near Tirana.
Susan Cullen-Ward was a fifth generation Australian. The Cullen-Ward's were large landowners in Queensland. When they emigrated, they brought with them some of the first horses from Ireland.
Susan was a great-granddaughter of the Queensland politician Thomas Lodge Murray- Prior (1819-1892) and a descendant of Edward I of England and first wife Eleanor of Castile.
Her cousin, Andrew Barton Paterson, wrote the poem "The Man from Snowy River".
Susan was brought up on a ten thousand hectare sheep farm in New South Wales. She initially began school at the Ladies Presbyterian College in Orange, where she was head prefect. She then attended University at the Academy of Arts in Sydney, where she studied art, history and architecture, until finally specializing in architecture.
Thereafter she returned to the Ladies Presbyterian College, but this time as an arts teacher. She later headed an interior design company in Sydney.
Susan was also extremely interested in Egyptology and was offered a full scholarship to pursue her studies at the Sorbone University in France. This enabled her to travel to Europe where, for the first time, she met His Majesty King Leka I of the Albanians.
The King Leka invited the then Susan Cullen-Ward to Spain, where she studied tourism. In 1974 they were engaged, and one year later she married and took the title Her Majesty Queen Susan of the Albanians.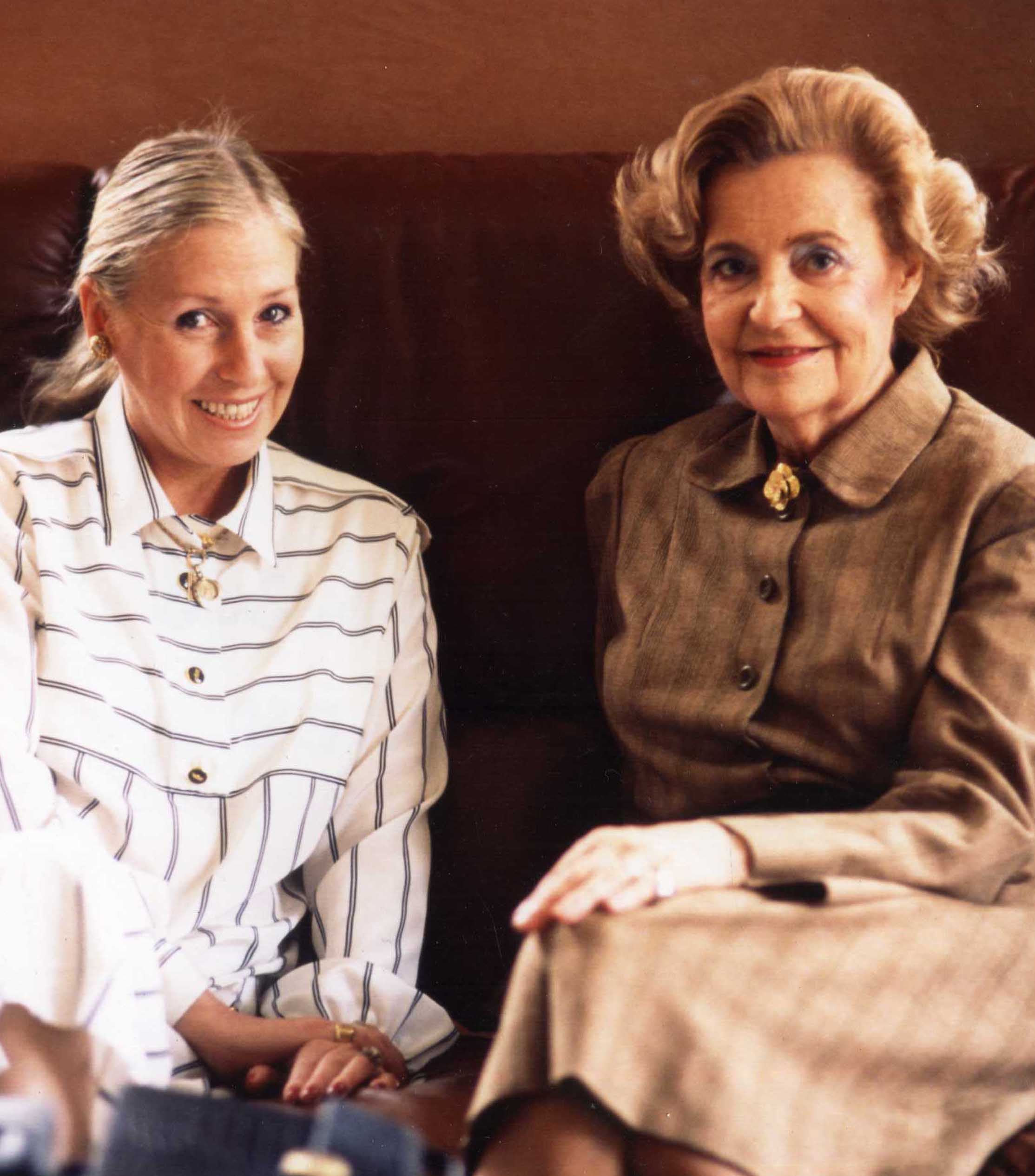 Queen Susan's life in the Royal Family was blessed by a perfect role model, that being The Queen Mother, Her Majesty Queen Geraldine. When asked about Queen Geraldine she replied, "a truly unique figure with total love for the Albanian people and truly brave in standing beside King Ahmed Zogu. She gave her son an exemplary education and is highly respected throughout the world".
Queen Susan maintained contact with heads of state and other Royals. She also took part in assisting the King with royal activities both as an advisor and valued partner. She was also active in the media and visited Albanian communities.
Her strength showed in 1997 when King Leka returned to Albania and she had to take over all the political activities of the Royal Court outside the country. During the King's absence in Albania, her phone calls gave him love and strength always reminding him "we are with you, we are well, my love to the Albanians". Her messages were from the heart and always with King Zog's motto, "the nation above all" and the vows of HM. Queen Geraldine "duty and love".
The foreign media viewed Queen Susan as an honest and warm person with the smile of a proud lady. In the Spanish magazine "Ola", she stated that her modest life has never vanquished and her sovereign commitment has strengthened her and her pride, enabling her to deal with all situations.
Queen Susan's happiest moment was when her son, Prince Leka II, was born at 13h44, Friday the 26th of March 1982.

Queen Susan's pride and joy was her foundation in the United States of America, The Queen Susan Cultural Foundation, which was designed to assist Albanians through medical aid and education. She travelled to countries such as Australia, Canada, Jordan, France and Belgium visiting hospitals and thereby gaining experience in finding new methods to assist the Albanian people.

Diagnosed with lung cancer, and after intensive specialized care in Tirana, Her Majesty Queen Susan passed away due to heart failure on the 17th of June, 2004. Leaders from Albania, Kosova and Macedonia paid their final respects, as did thousands of mourners.
Queen Susan is buried beside her beloved King Leka I and Queen Geraldine at the Royal Mausoleum.
For those who knew her, they will always remember her charm, strength, good spirit and the love she gave to all those around her. May God Bless Her Soul!

My first contact with Her Majesty, Queen Susan of the Albanians, was related to the opening of a fundraising art exhibition for the Red Cross and Red Crescent Societies of which she was an international patron during her lifetime. Before our first meeting I had polished up on royal protocol and memorized my formal request, fearing that if I said or did anything wrong that I might jeopardize her acceptance of the invitation.
At the appointed hour I arrived at the royal compound outside Johannesburg and, on being presented to Her Majesty, did everything the book required one to do in the presence of Royalty. But, while I was still getting into position to make a slight bow, she took me by the hand and said, "Please, relax - and call me Susan."
The next moment I found myself in a chair pulled up right next to hers and we were talking about the arts, the variations of artistic expressions which fascinated her and about which she was incredibly knowledgeable. I never got a chance to deliver that memorized speech which was so well prepared that I can remember it, verbatim, to this day! It wasn't necessary: Susan was just another human being with great warmth and a deep compassion for this world and its people. She did not need any fancy words to convince her to assist with a project designed to alleviate the suffering of others.
Later in the afternoon His Majesty, King Leka, joined our meeting. I am considered a tall man by anyone's standards but, on this occasion, I felt myself very small indeed. Not only did this man tower above me, his presence was overwhelmingly majestic and powerful and made me feel quite insignificant! And yet, within a few minutes, I felt totally comfortable with him too. Before I knew what I was doing I was telling him my life story!